Ian Taylor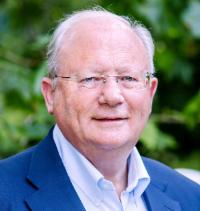 Ian Taylor MBE, was an MP 1987-2010, and Minister of Science, Space & Technology 1994-7. He later chaired the Parliamentary & Scientific Committee and co-chaired the Space Committee. He was a member of the IPPR Commission on National Security.
He gained the Sir Arthur C. Clarke Award for Individual Achievement in Promoting Space and Science (2008). He has been an advisor to the European Space Agency's Integrated Applications Programme and was one of a former ESA DG's strategy advisors.
Ian is a Partner at PlanIT Ventures which is focussed on venture capital, R&D and innovation. The team is comprised of experienced industry leaders from technology, science, finance, insurance, development, construction, manufacturing, and logistics sectors.
He provides strategic advice to Tinka, a Dutch Fintech company. He is an advisor to several other technology companies in the UK, EU and USA.
Ian is on the Advisory Board of D Group and co-chairs its Space Forum.
He was for many years a Strategic Advisor to Inmarsat (the leading operator of satellites for seamless, resilient global mobile connectivity) on subjects such as Positioning Navigation & Timing, Space Domain Awareness and ESA's Project Moonlight.
Ian chaired for seven years (2013-2020) the Advisory Board of UK Innovation & Science Seedfund (UKI2S) which invests risk equity capital in ventures emerging from the national science research base and the Public Sector Research Establishments. He headed the National Space Academy steering group 2012-2018. He was a member of the Science & Technology Facilities Council 2011-2018.
Ian is President of the charity League of Remembrance, founded in 1915. (He was its Chair 2015-2022). He also is an advisor to the British Society for Research on Ageing.
Contact details:
Mobile: +44 (0) 7860 327 416
Twitter: @iancolintaylor
Business email: ian@fentimanconsultants.com
www.leagueofremembrance.org.uk
___________________________________________________________________________________________________
Comment as co-chair of D Group's Space Forum:
Ian Taylor
Strategic Advisor
'D Group have deep expertise and influence, which is why their Space Working Group discussions have included top executives, academics and politicians from home and abroad to discuss and analyse a wide range of topics which are relevant not just to the Space sector but impact on the broader economy.
Space is critical both to safeguarding the resilience of UK's national infrastructure and for future strategic capability across multiple domains.
As the UK's Space Strategy moves from concept to implementation, this Working Group will, if anything, become more important.'
https://www.dgroup.co.uk/about
BioChemist Article: https://portlandpress.com/biochemist/article/44/1/2/230733/Government-science-ambitions-require-greater#.YgDy_89RQ0k.linkedin
Interview (2019) with IT Archives: https://archivesit.org.uk/interviews/ian-taylor-mbe/
Valedictory UKI2S blog December 2020:-
https://ukinnovationscienceseedfund.co.uk/blog/risk-investment-unlocks-potential-of-scientific-discovery/
UKI2S collaborates with InnovateUK's Catapult Network and the Accelerator Grants Scheme.
http://www.sciencecampaign.org.uk/news-media/guest-blog/patient-capitals-role-for-uk-science.html
https://twitter.com/iancolintaylor/status/1484479991018573824?s=20