Ian Taylor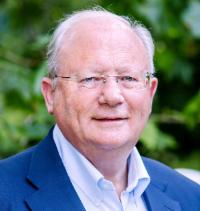 Ian Taylor was an MP 1987-2010. He was Minister of Science & Technology 1994-7. He chaired the Parliamentary & Scientific Committee and the Space Committee.
In 2008, Ian gained the Sir Arthur C. Clarke Award for Individual Achievement in Promoting Space and Science.​ He sat on the ippr Commission on National Security 2006-09.
Ian now chairs the Advisory Board of the Rainbow Seed Fund which invests equity funds to kick-start ventures emerging from the publicly funded science research base. He is chairman of Living PlanIT which has developed a software platform for big data analysis & distribution in smart cities.
Ian heads the National Space Academy steering group. He is a member of the Science & Technology Facilities Council and is also a Trustee of Lunar Mission One. He is on the Inmarsat plc Strategic Advisory Board for Overseas Development Agency supported satellite projects to tackle social & humanitarian challenges.
Ian chairs the charity League of Remembrance, founded in 1915. He also leads the Development Committee of the British Society for Research on Ageing.
Contact details:
Mobile: +44 (0) 7860 327 416
Twitter: @iancolintaylor
Business email: ian@fentimanconsultants.com
www.leagueofremembrance.org.uk
http://bsra.org.uk/supporters/
Ian Taylor chaired investment seminar 18th May 2017 for:
Rainbow Seed Fund and Innovate UK's Catapult Network