Ian Taylor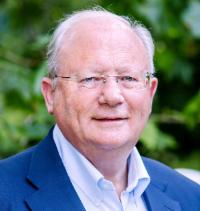 Ian Taylor was an MP 1987-2010. He was Minister of Science & Technology 1994-7. He chaired the Parliamentary & Scientific Committee and the Space Committee.
In 2008, Ian gained the Sir Arthur C. Clarke Award for Individual Achievement in Promoting Space and Science.​ He sat on the ippr Commission on National Security 2006-09.
Ian now chairs the Advisory Board of UK Innovation & Science Seedfund (UKi2s) (formerly Rainbow Seed Fund) which invests equity to kick-start ventures emerging from the publicly funded science research base.
He is a director of Living PlanIT. He was Chairman 2008-2017, retiring from that role as the company moves to its next growth stage. Living PlanIT has developed a software platform for big data analysis & distribution for connected devices in smart cities.
He is an advisor to several tech companies including Atmos Digital and TrustMe Property Exchange.
Ian heads the National Space Academy steering group. He was a member of the Science & Technology Facilities Council 2011-2018.
He is on the Inmarsat plc Strategic Advisory Board for Overseas Development Agency supported satellite projects to tackle social & humanitarian challenges.
Ian chairs the charity League of Remembrance, founded in 1915. He also leads the Development Committee of the British Society for Research on Ageing.
Contact details:
Mobile: +44 (0) 7860 327 416
Twitter: @iancolintaylor
Business email: ian@fentimanconsultants.com